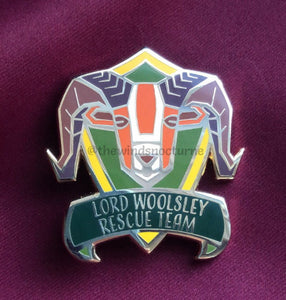 Lord Woolsley Rescue Team: gold plated, 2.5" tall, hard enamel pin with two backing posts. This design features the visage of Lord Woolsley, the Ram.

The Ram is the symbol of boldness, power, new beginnings and new paths. It is tied to spring, rebirth, and the circle of life.

However, for those of us in the know, we recognize that this ram symbolizes an adventurous creature who doesn't like to follow.