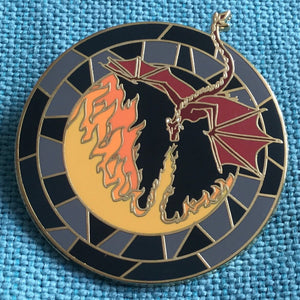 This pin is of the Dragon Age Companion Collection. 
These are all "standard" quality pins, meaning that they may have very minor imperfections, such as a bubble mark in the enamel. This pin is 2" in diameter, with two posts, and "The Wind's Nocturne" stamped on the back. Made in hard enamel and plated in brass. 
This particular design is representative of you, the Dragon Hunter.