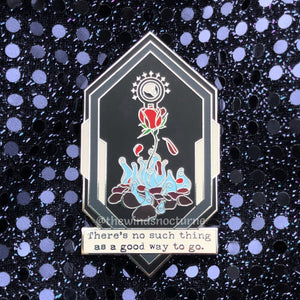 This design features a rose with thorns, blooming at the heart and surrounded by death. Biotic energy wisps up from decaying rose petals like souls, representing those who have passed on because of her.
Mass Effect Paramour pins are the upgraded version of the original Paramour Hearts from four years ago.
This hard enamel pin is 2.5" tall, double posted, and has a WN backstamp in silver nickel plating.