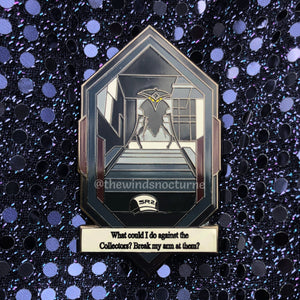 This design features the pivotal moment where Joker has to save what's left of the Normandy from the Collectors. This dark enamel pin is highlighted by the bright yellow eyes of the enemy. 
Mass Effect Paramour pins are the upgraded version of the original Paramour Hearts from four years ago. 
This hard enamel pin is 2.5" tall, double posted, and has a WN backstamp in black nickel plating.