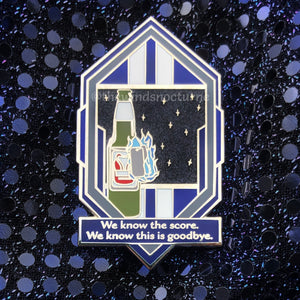 This design features the essence of Kaidan Alenko with the backdrop of the Starboard hold, Canadian beer (from the Citadel party, woo!) and dog tags alight with biotic blaze. The quote is from the last time you speak with him before the final push.
Mass Effect Paramour pins are the upgraded version of the original Paramour Hearts from four years ago.
This hard enamel pin is 2.5" tall, double posted, and has a WN backstamp in silver nickel plating and a glitter galaxy.