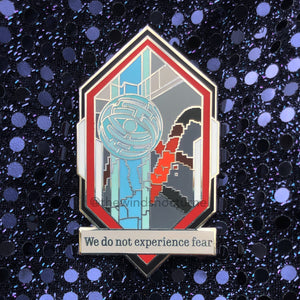 This design features the Geth Collective and the bright light that is Legion. They may not experience fear but Legion, at the end of his life if he made it to the third installment, expressed a glimmer of it.  
Mass Effect Paramour pins are the upgraded version of the original Paramour Hearts from four years ago.
This hard enamel pin is 2.5" tall, double posted, and has a WN backstamp in silver nickel plating.