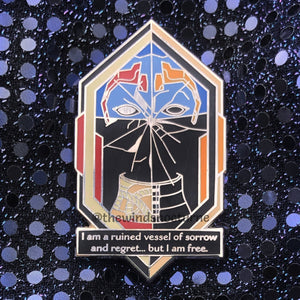 This design features both Samara and Morinth. Which one did you choose to accompany you? Which one was given freedom until your command?
Mass Effect Paramour pins are the upgraded version of the original Paramour Hearts from four years ago.
This hard enamel pin is 2.5" tall, double posted, and has a WN backstamp in silver nickel plating.