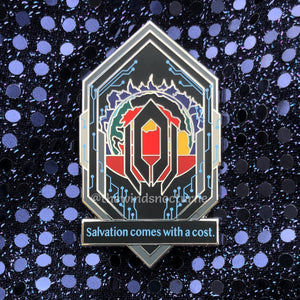 This design features The Illusive Man and his iconic planetscape office. He fought for humanity in brutal ways, but the fact remains that he stood up to fight when no one else did. Dappled with Reapertech, how much of his humanity remained in the end?
Mass Effect Paramour pins are the upgraded version of the original Paramour Hearts from four years ago.
This hard enamel pin is 2.5" tall, double posted, and has a WN backstamp in silver nickel plating with screen printed details.