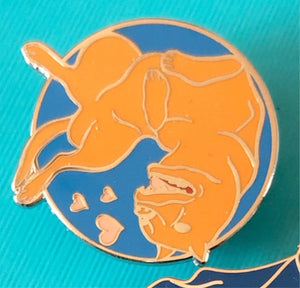 This little cutie Mabari hound was offered in different colors over a year ago as a limited edition pin. Now, he's back and in a new palette as an open edition!


Featuring: 
Standard quality, 1" hard enamel, one post, silver nickel plating, "WN" backstamp
Standard quality pins are practically perfect but may have tiny imperfections that are easily overlooked and do not detract from the attraction or quality of the pin.